Rio Rancho Property Management
Let Us Management Your Rio Rancho Rental Property

At Corder and Company, LLC., we understand how important the owner/tenant relationship is. While we are responsible to the property owner, keeping the tenants happy is also a large part of what we do. Striving for a good balance between the property owner, the renter, and us is what we work hard for each day. Here are the things we do for the tenants in the properties we manage:
Property Management is much more than simply processing rent checks each month. When you entrust in a NARPM qualified property management like Corder and Company, we can guarantee that your biggest investment is protected.
What We Do As Your Rio Rancho Property Manager
Financial

Yes, obtaining and depositing rent checks is a major part of the financial responsibility of a property manager, but an ardent company will go further. Included in this category is knowing the current rental market and devising marketing strategies to find new tenants. Regular financial reporting (to the owners), understanding financial statements, income taxes and budgeting are also very important.

Tenants

This category includes getting, screening, understanding, and keeping those that will inhabit the property. It also includes being responsive to the tenant while reporting back to the owner. A dedicated management company will be able to balance this sometimes complex relationship between the two.

Structure

The upkeep of the physical structure is a crucial part of property management. The homeowner and tenant alike trust that any necessary repairs will be done properly and in a timely manner. A proactive property manager will not only address the acute repairs, but will also perform preventative maintenance checks.

Administration

Most property management companies have their own office that requires basic administration duties. But on top of that, they will also need to perform the administration obligations for each of their contract relationships. Federal, state, and local governments all have some jurisdiction over real estate property management activities. Certain reporting requirements must be met for all of them, and meticulous record keeping is a must. A prudent management company will stay up to date on all laws and regulations, using them to make the best experience for their client and the tenant.

A quality property management company will take care of things when they go wrong, but will also be proactive; mitigating possible problems before they occur.

Corder and Company, LLC is a proud, proactive Property Management Company serving the Albuquerque and Rio Rancho areas. We know property owners and potential tenants alike and have a choice when deciding who to use for their housing needs. We would love to be the choice for you!
Testimonials
See What Our Clients Have To Say About Us

"I just wanted to thank you all so much for everything you do for us. You don't realize how much stress you relieve from us by taking care of our house and the bills associated with the house. We are truly grateful for the hard work you all do."
Jacqueline F.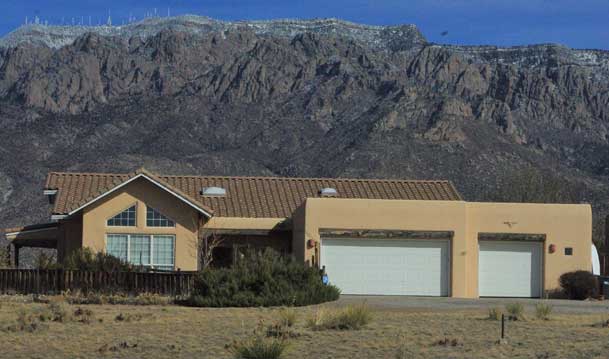 Discover Rio Rancho
What Started I the 1960's as a dusty, barren, desert area has now grown into New Mexico's 2nd Largest city with well over 100,000 people living here.
Rio Rancho was officially incorporated as a city in 1981with just over 10,000 residents. Today it is home to the 2 nd largest school district in the state and has one the largest Private Employers here. Folks move to Rio Rancho because the schools are some of the best and most awarded for excellence in the education field. People love the feeling of the wide open spaces and the town feel.